#NF800LT JP VERSION
A lightweight derivative of the NANOFLARE 800 is for advanced players looking to control the court with accelerated maneuverability from a headlight racquet.
Flex: Stiff

Frame: Graphite / M40X / EX-HMG / VDM
Shaft: HM Graphite / NANOMETRIC
Weight: 5U (Ave.78g) G5
Stringing Advice: 5U: 19–27 lbs
Recommended String: Control Players: BG66 ULTIMAX, Hard Hitters: AEROBITE BOOST
Color: Black / Ice Blue
Made in Japan
#Product Technology
NANOMETRIC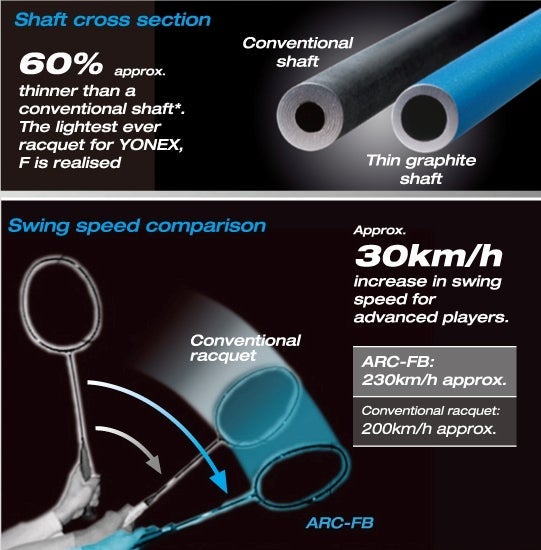 Lightweight

NANOMETRIC* improves the bonding strength between the carbon fibres enabling us to take racquet shaft construction to another level. By reducing the amount of carbon in the shaft to make it 60%* thinner than a conventional racquet whilst retaining stiffness, YONEX has created a revolutionary lightweight racquet with lightening head speed and control.
*NANOMETRIC is the new material which applies the NANOALLOY™ Technology of Toray Industries, Inc.*approximate measurement when compared to a conventional racquet shaft, tested by YONEX
AEROBOX FRAME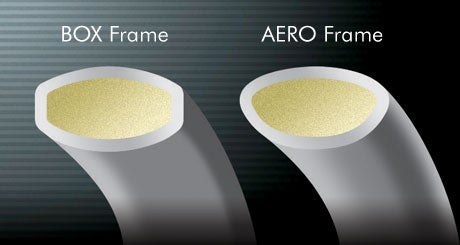 Combines solid hitting feel and quick swing.

ISOMETRIC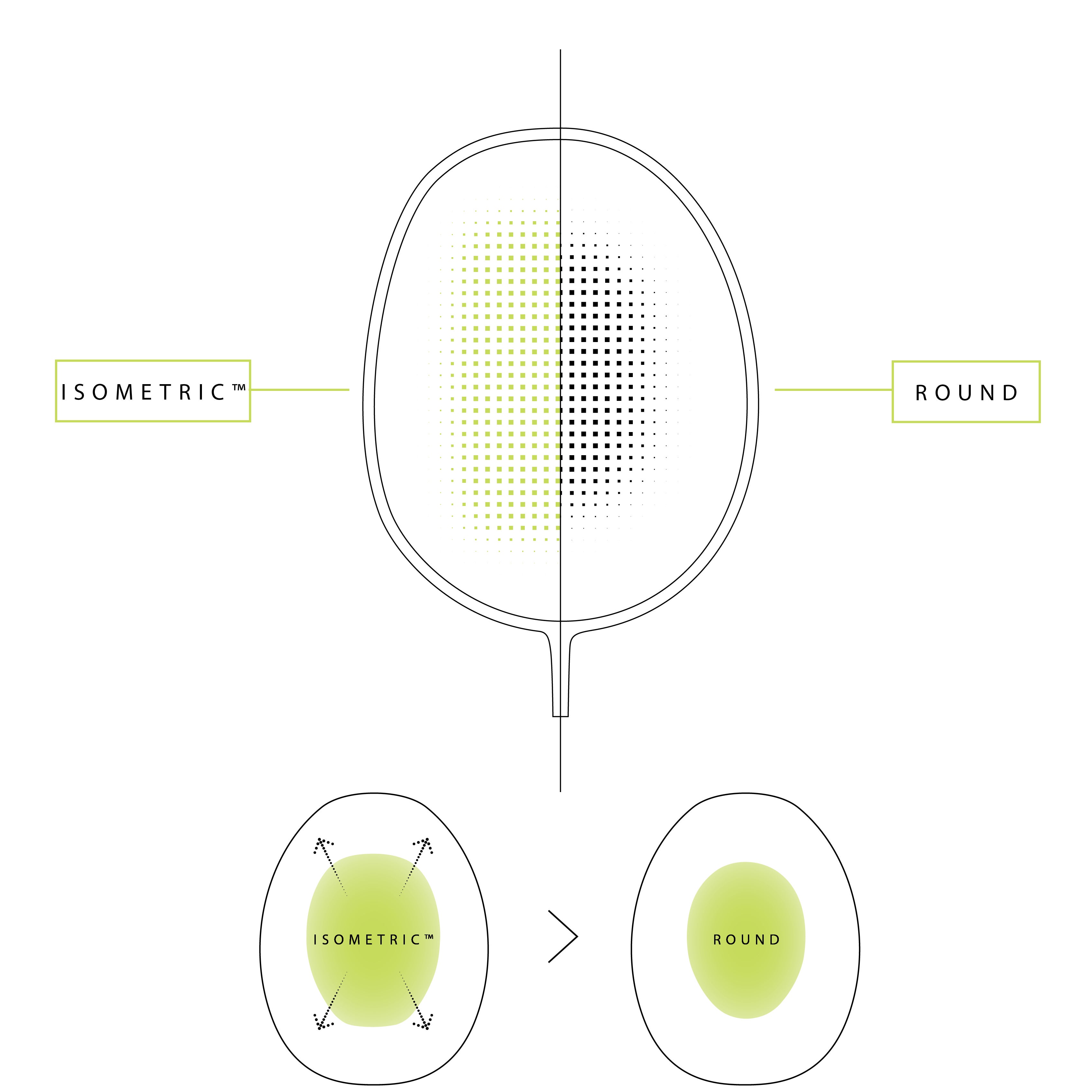 Enlarged Sweet Spot

ISOMETRIC™ technology continues to help the world's greatest players achieve global success. Developed over 30 years ago, the ISOMETRIC™ design increases the sweet spot by 7%*. Compared to a conventional round frame, a square-shaped ISOMETRIC™ racquet generates a larger sweet spot by optimizing the intersection of the main and cross strings. ISOMETRIC™ delivers greater control without sacrificing power. ISOMETRIC™ is a Trademark of Yonex CO., LTD. *Tested by Yonex
New Grommet Pattern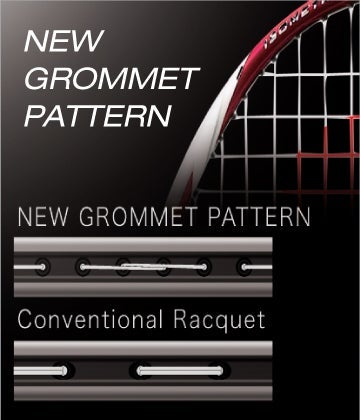 High-Performance

The single-pass grommet hole construction provides more grommet holes for a more high-performance stringing pattern.
M40X
A next-generation highly strong, yet elastic carbon fiber developed by Toray Industries, Inc.
Solid Feel Core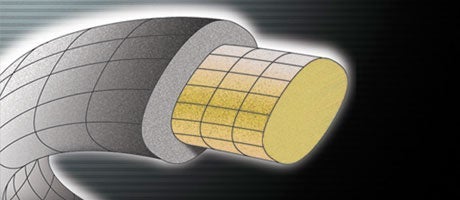 Cuts Vibration

The built-in solid feel core cuts harmful miscellaneous vibration at impact. Solid feel core is carried in all racquets manufactured in Japan.
Sonic Flare System
Max Acceleration

The revolutionary new graphite material TORAYCAR M40X and SUPER HMG provide unrivalled power and stability for maximum shuttle acceleration.
Ultra Slim Shaft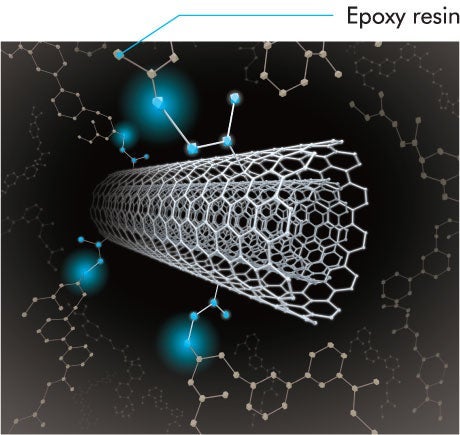 Thinnest Ever with More Power

Inserting NANOPREME into the racquet shaft ensures greater stability compared to conventional racquets. When bending and releasing two racquets under the same force, the Ultra Slim Long Shaft rebounds almost twice as far as a conventional racquet does in the same length of time (0.018 seconds). This equates to 10% greater stability compared with conventional racquets.
Control Support CAP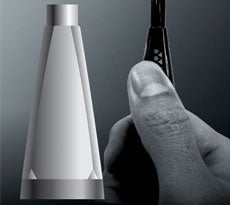 Sharp Maneuverability

The control support cap provides an 88% wider flat surface compared with an ordinary racquet for easier gripping, fast follow-through and the sharpest maneuverability.

VDM Vibration Dampening Mesh

Vibration Dampening Mesh, VDM, is a stretchy mesh material rolled with the carbon to reduce unwanted vibrations.
New Built-in T-Joint
The lightweight T-Joint increases stability of the shuttle on the strings, maximizing power and control.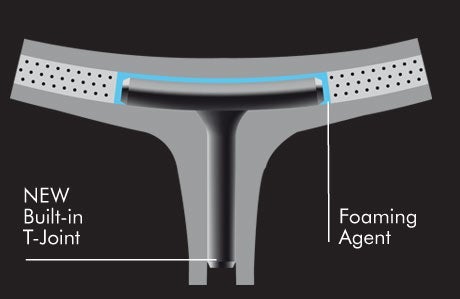 EX-HMG
Provides sharper power for all your shots.